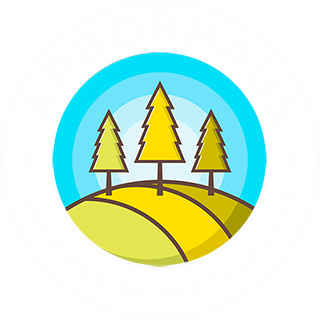 Not Just Another Tree Service
Arborhaus started with the need to connect with the stoic beautiful structures that are trees, and with the need to keep them healthy for generations to come. Our goal is to beautify and protect your landscapes so you can share memories around and underneath the shade of your trees. We are not just a tree service company either. We offer landscape design with the wish to build landscapes that not only beautify your urban space but contribute to the health of the planet, its pollinators, and wildlife. Our professional and experienced landscape designer will work with you to create unique gardens, hardscapes and tree landscapes.
"The creation of a thousand forests
is in one acorn." 
For the love of trees.
Welcome to Arborhaus. Created in 2015 by a nature-loving, tree-hugging dreamer. Our mission is to leave your trees and habitat more beautiful than when we started. We offer the traditional services of tree removal, but our true passion is for the planting, preservation, and naturalization of your trees and habitat. Arborhaus's reputation is built on safety, craftsmanship and a true appreciation for all things living. Our ISA certified arborists do it all for the love of trees!