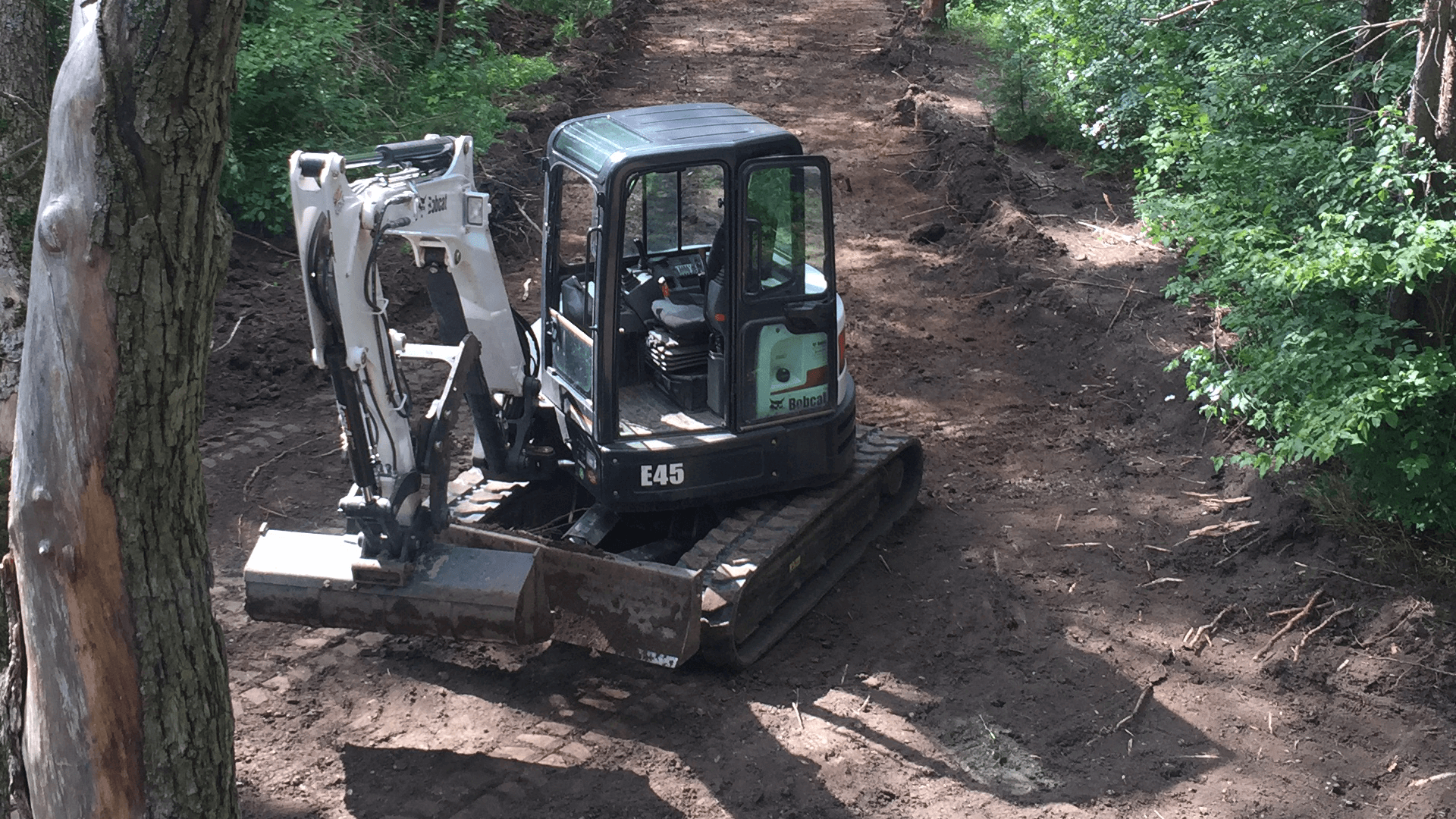 Excavating and Earth Work
Arborhaus can also offer excavating and earth work services such as demolition, regrading, drainage, and holding tank and septic design and installation. Our efficient and skilled machine operators can create the beautiful rolling landscape you want or need for watershed. We also offer septic system designs and installations to add to our well-rounded portfolio. We can see a project through from start to finish, clearing a vacant lot; digging in the basement, utilities, and septic tank; grading the site and bringing it to life with a beautifully designed landscape. 
Lakeshore Restoration
Working within the lakeshore can be an involved  and complicating process, but we have the knowledge, experience and expertise to make permitting and completing your lakeshore project a smooth and pleasurable experience. We love working to keep our watersheds in good shape for generations to come. We add rocks and boulders to protect the shoreline against erosion, whilst adding native plants and habitat for fish and wildlife.